Brooklyn Preschool's Annual Silent Auction & Raffle
November 4th, 2017
5:30pm-8:30pm at Lagunitas Community Room
---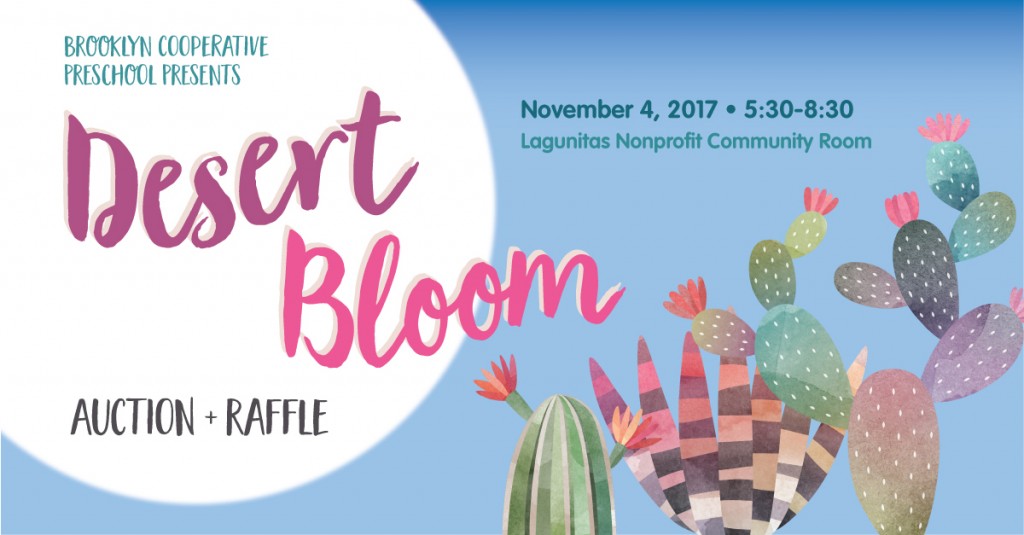 ---
Our annual silent auction is Brooklyn Preschool's biggest fundraiser. It takes hard work and dedication from many of our members to plan and put on this event each year.
The silent auction is an opportunity for members to work cooperatively, fulfill part or all of their fundraising obligation for the year, and enjoy themselves at an adult-only community event.
2017 Silent Auction
This year's auction will take place on Saturday November 4, 2017, at Lagunitas Nonprofit Community Room. Local businesses and friends of Brooklyn Preschool are generously donating dozens of different items for auction to help make the event a success. By combining this year's silent auction with an online raffle, we are hoping our big night will be our most successful fundraiser yet.
Cooperative Fundraising at its best
Our auction is truly representative of what it means to be part of a cooperative preschool. Under the guidance of our auction team leaders, we come together to support each other's fundraising efforts, while allowing members to contribute their unique skills and talents toward the greater success of the community.
---